Best Bar Tacking Machines 2019
The bar tack is one of the most essential stitches to ensure the quality and durability of the completed garment. Yet, it can be one of the most time-consuming stitches to complete. If you are looking to upgrade your bar tacking machine, these are the 4 key factors to consider.
1. Increases Productivity
We are all aware that that industrial sewing machines should increase productivity, but what are the KPIs you should be looking at to properly determine the productivity of your bar tacking machine?
High sewing speed with needle cooler technology

This is an important factor determining the productivity of your bar tacking machine, as bar tacks have the most number of stitches. While sewing speed does equate to a shorter cycle time, it also helps in improving the operating ratio! If the operator is sewing at a speed faster than what the sewing machine can handle, they lose the pattern shape and must restart all over again. To reduce such time wastage, high sewing speed is important.
The average bar tacking machine can give you a sewing speed of 2,100 stiches / minute. However, Brother's machines can give you speeds as high as 3,300 stiches/minute without thread breakages, thanks to their innovative needle cooler technology.
Do take note that there are machines that claim that they can sew at speeds above 3,000 stitches/minute, however, thread breakages occur due to needle heat, leading to less efficient sewing. Thus, it is important to look out for machines with needle cooling technologies if you are looking for a high sewing speed.
Continuous Sewing without thread breakages
Of course, speed alone is not enough to determine productivity. High sewing speeds makes the machine more susceptible to thread breakages, and may cause cycle time to increase due to continuous breakage even with increased speeds. Look for machines that have needle cooler features in place. Thread breakages usually occur when needle temperatures goes above 200 degree Celsius, look for machines which can keep needle temperatures below 200 degree Celsius. With lesser thread breakages at increased speeds, your cycle time will most definitely be reduced, increasing productivity.
2. Efficiency in thread trimming

Inefficient thread trimming can lead to long remaining thread, thread wastage, and high running costs.
Thread is wasted during trimming due to long remaining thread and inefficient cutting. Look for machines that can give you less than 5.00 mm short thread ends with only one thread cut, and does not require an air compressor for thread cutting.
It is important to note that it is insufficient to simply look for machines that give you short thread ends as some achieve this effect by cutting the thread twice. This results in more thread wastage, longer cycle time, and lower quality.
Some other machines achieve the same short trend end effect by using an air-compressor for thread cutting. However, the air-compressor increases running costs of the factory due to the large initial investment required and higher energy consumption. In addition, the air compressor is not space efficient, and makes it difficult to change factory layouts.
3. User Friendliness

Industrial sewing machines should be easy for the operator to use, in order to reduce the training time required and increase the efficiency of the operator. The ease of changing functions in order to achieve different steps of the bar tacking sewing process is also important, greater ease will decrease the operator handling time and reduce the cycle time for each product.
To determine the user friendliness of a product, you can look for machines with a LCD touch panel that can display the sewing pattern, start point and production counter, making it easier for the operator to understand the production status in one glance.
4. Multiple applications

Increase your return on your investment by getting a bar tacking machine that can be used for multiple types of products. This allows you to easily increase your product offering to potential buyers without incurring additional time and costs to build up your factory's capabilities. Look for machines with an expandable sewing area, this gives you a wider range of applications, including loop fasters applique, and elastic joints for men's underwear.
5. Low noise and frequency of vibration
Noise level affects the productivity of the operators as they could be distracted thus leading to sewing errors. On the other hand, high vibration frequency can affect the durability of machine parts, reducing its durability.
Especially for cyclic machines, which sew at a higher stitches per min, it is important to look for machines with less noise and vibration so that the machine lifespan will not be impacted after a few years of usage. Based on user feedback, cheaper brands often result in loud noises and high vibration after 2-3 years of usage, thus it might be better to invest in a more expensive brand that can give you better comfort and durability.
Comparison Table of Bar Tacking Machine Brand
Here, we compare various sewing machine brands and score them against the factors that we have mentioned above, to give you the list of the best bar tacking machines in 2019.
Sewing speed (stitches/min)
Sewing speed (stitches/min)
Sewing speed (stitches/min)
Sewing speed (stitches/min)
Sewing speed (stitches/min)
Sewing speed (stitches/min)
Sewing speed (stitches/min)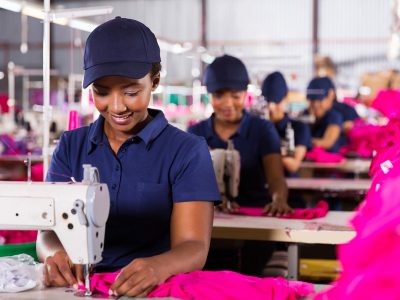 Lockstitch/single needle sewing machines are arguably the most used type …