Best Eyelet Buttonhole Sewing Machine 2019
When one thinks of the most important accessories in a clothing piece, buttons will surely come to mind. To have a functional button, we need to first have the buttonholes. However, as the sewing technique includes overlocking and stitches need to be tightly packed together, it makes it one of the most complicated things to sew on. Hence, it is important that you look for a high-quality machine which is dedicated to the sewing of buttonholes. We understand that the wide ranges of products in the market can be quite overwhelming. To make it easier for you to decide, we have summarised 5 key factors that you should consider while purchasing an eyelet buttonhole machine.
1. High Quality Sewing

To ensure recurring sales, high quality sewing is important. To achieve that, the sewing machines need to ensure consistent stitch and short trim.
Consistent Beautiful Stitch
Due to needle sideways movement, it can be hard to sew beautiful stitches and patterns at the loops. Moreover, the patterns can be in different forms, hence it is important to look for machines which have more variations that are programmed into the system. Furthermore, to ensure consistency of stitches, the needle thread tension should be tight.
2. Easy Maintenance of Industrial Sewing Machines
Eyelet buttonhole machines are the most complicated industrial sewing machines. To ensure machines deliver high quality, the frequency of maintenance is higher for eyelet buttonhole machines. With machine downtime, productivity levels will be impacted. Hence, it is important to look out for eyelet buttonhole machines that are easy to maintain. Brother's RH-9820 has an edge over the rest as its machine structure is simple and very easy to fix when problems arise.
3. Capability for wide range of materials and garment products
Instead of going for low cost industrial sewing machines with few specifications, you should consider purchasing eyelet buttonhole machines that can be used to manufacture multiple types of products to make your investment more worthwhile. For instance, Brother RH-9820 can easily be used to sew both thin and thicker materials like jeans.
Also, to ensure stable cutting, air cylinder is more powerful than the usual pulse motor. However, as air cylinder is bigger in size, it's harder to be installed into the head of sewing machines. Brother's recent development of RH-9820 achieve a breakthrough in enabling the more powerful air cylinder to be attached on sewing machine heads. This significantly improves its stability in cutting across different types of materials.
4. Low noise and frequency of vibration while sewing

Noise level affects the productivity of the operators as they could be distracted thus leading to sewing errors. On the other hand, high vibration frequency can affect the durability of machine parts, reducing its durability.
Especially for cyclic machines, which sew at a higher stitches per min, it is important to look for machines with less noise and vibration so that the machine lifespan will not be impacted after a few years of usage. Based on user feedback, cheaper brands often result in loud noises and high vibration after 2-3 years of usage, thus it might be better to invest in a more expensive brand that can give you better comfort and durability.
5. Energy Savings for Sewing Factories
The main cost of running a sewing machine is electricity. Hence, look for machines which consumers lesser energy. For instance, industrial sewing machines from Brother has 45% lesser energy consumption as compared to other brands. By adopting the direct drive system, it leads to less noise, thereby reducing stress and fatigue of operators who have to sit in front of the machines for long hours.
Comparison Table
Here, we compare various sewing machine brands and score them against the factors that we have mentioned above, to give you the list of the best buttonhole machines in 2019.
Ever since Durkopp Adler moved their production base to China, the lead time for customers to get their parts replaced or maintenance requests answered seem to have increased. Although its specifications are on par with the other brands, the difficulty in maintenance remains a key concern.
Sewing speed (stitches/min)
Sewing speed (stitches/min)
Sewing speed (stitches/min)
Sewing speed (stitches/min)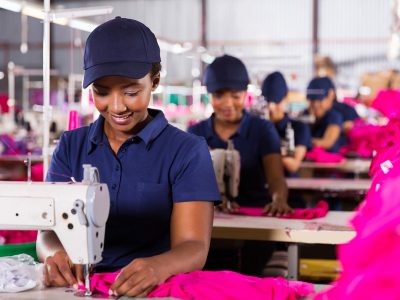 Lockstitch/single needle sewing machines are arguably the most used type …