Best Programmable Electronic Pattern Sewing Machine 2019
Do you have a fixed pattern that you need to sew for a huge number of products? Or do you have some complicated patterns to sew which require a skilled labour and a sophisticated machine? Regardless of the case, a programmable electronic pattern sewing machine could be the solution for you. Before you decide on which machine to buy, here are the 5 key factors to consider.
1. High Sewing Speed

Sewing speed is crucial to ensure efficiency and productivity. When it comes to the pattern sewer, the sewing speed is highly dependent on its head type. In order to have a smoother sewing performance, look for machines with bridge type models. For the other arm bed type models, both the horizontal and vertical arm are clamped together. This makes it difficult to adjust to the item size while sewing, slowing down the productivity of the operators. Conversely, for bridge type models, both arms can move independently, thus providing more flexibility to adjust the machine to suit the item's shape and size and sew at high speed conveniently.
2. High Quality
Pattern sewers are generally more expensive, but the final product usually demand a higher price due to its higher quality. To avoid losing your customer's trust, try not to opt for a cheap alternative and compromise on your sewing quality.
Pattern Accuracy

Another benefit of the bridge type model is that it keeps the stitch point accurate and prevents the loss of pattern shape despite high speed sewing. This is not achievable for arm bed type as fast sewing will lead to slacks and deflection especially for thicker materials, hence affecting the sewing quality.
However, for thinner materials, arm-bed type models can also give you a stable feed. At times, operator sews at a speed faster than the sewing machine can handle, resulting in them losing the pattern shape. To prevent such defect products, it is important to have a sewing machine with a stable feed mechanism that can be kept rigid and reliable even at high speed, allowing operators to achieve both productivity and quality. For instance, BAS adopts higher rigid feed mechanism while achieving the world's top-class sewing speed of 2,800 sti/min. With its accurate stitch point, the machine can perform beautiful stitching with stable thread tightening.
Less Defects
Defects can be costly to the reputation of a company. To ensure lesser defects, look for machines with auto eject equipment. This will help to prevent sewing slippage because the machine will only start sewing after the cassette has been inserted correctly.
Another factor leading to defects is thread breakages. When sewing at high speeds, thread is more likely to break and cause the cycle time to increase despite increase speeds. Look for machines that have needle thread breakage detection system. It can help to detect needle thread breakage more accurately and hence reduce time loss. Also, thread breakages usually occur when needle temperatures go above 200 degree Celsius. To ensure the needle is always kept below 200 degree Celsius, look for machine with needle cooler feature. With a higher pattern accuracy and lesser thread breakages, defects can be significantly reduced.
3. Sewing capability for a wide range of sewing materials

Since the key reason you are considering pattern sewer is its ability to sew a wide range of materials, the machine needs to be stable enough to ensure that needles can penetrate the fabric without breaking.  Some sewing machines offer a unique needle vibration function which effectively reduces the impact when sewing through thick fabrics.
If you are using various sizes of sewing threads, look for machines which can adjust the tension based on the type of materials. The latest digital tension function in the market can hold a polyester thread at a maximum tension of up to 750g, which is 2.5 times stronger than conventional models.
Furthermore, some models like BAS375H has the machine head lifting function. This allows for the machine head to rise up to 70mm high, hence able to sew through both thick or thin materials without any interruptions. Most brands without this function will face the need to avoid the thicker part of the materials, leading to lower productivity. It is important to always look for a machine which can sew a wide range of materials so as to increase the usability and ROI of each machine.
4. User Friendliness
More than the functionality of sewing machines, you should also consider how easy it is to operate them. If it is too complicated to use, it will take a much longer time to train new staff and troubleshoot when errors occur. Especially when digital tension function is in place, an intuitive user interface is helpful in ensuring that the tension can be changed easily. On top of having a clear LCD touch panel display, look for machines which can display and edit sewing patterns, start point and production counter. This allows the operators to understand the production status in one glance.
5. Space Saving

As industrial sewing machines can be bulky and factory spaces are precious, it is important to look for machines which has a high ratio of sewing area to its footprint. The conventional arm bed type models require space for setting the bed whereas the bridge type models can operate without the bed, hence making the footprint smaller despite same sewing areas. More efficient use of space will also help to increase productivity as more sewing machines can work simultaneously in the factory.
Comparison Table
Here, we compare various sewing machine brands and score them against the factors that we have mentioned above, to give you the list of the best pattern sewer in 2019.
Sewing speed (stitches/min)
Thread Breakage Detection
Needle Penetration Strength
Sewing speed (stitches/min)
Thread Breakage Detection
Needle Penetration Strength
Sewing speed (stitches/min)
Thread Breakage Detection
Needle Penetration Strength
Sewing speed (stitches/min)
Thread Breakage Detection
Needle Penetration Strength
Sewing speed (stitches/min)
Thread Breakage Detection
Needle Penetration Strength
Sewing speed (stitches/min)
Thread Breakage Detection
Needle Penetration Strength
Sewing speed (stitches/min)
Thread Breakage Detection
Needle Penetration Strength
Sewing speed (stitches/min)
Thread Breakage Detection
Needle Penetration Strength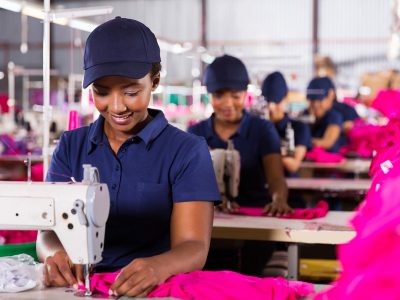 Lockstitch/single needle sewing machines are arguably the most used type …