Industrial sewing machines with the best stitch quality – 2019 Ranking
Looking for industrial sewing machines that give you the best stitch quality? A good stich quality allows you to produce high quality products that demand a higher selling price per piece, increasing your revenue and margins.
So what do you need to look out for to ensure that your machine would be able to produce a high-quality product? Here, we break down the key factors that contributes to a good stitch quality.
1. Prevent Bird Nests

Applicable to Single Needle Machines
Bird nests frequently occur when the thread bunches up underneath the needle plate due to loose bobbin tension or loose top thread, causing broken threads, skipped stitches, and uneven tension. Bird nests damage your product and significantly reduce the sewing quality. With the latest technological development in industrial sewing machines, we can now opt for lockstitch sewing machines that are equipped with unique functions that help minimise bird nests. These machines effectively minimise bird nests with 3 unique functions:
Double Knife – which effectively cuts the thread right under the needle hole to make it shorter
Electronic Feed Mechanism – which controls the first stitch firmly to make a perfect locking, and
Sub Tension Control – which stabilises the upper remaining thread length
On top of that, there are special anti-bird nests device which can avoid bird nests automatically by minimising the needle thread going behind the fabric. You can also adopt this as an option to further enhance your machines.
With these, you can easily achieve a high-quality end product with good stitch quality. Some popular machines to look out for with this new anti-bird nests technology include Brother single-needle lockstitch machines S-7300A and S-7250A.
2. Stable Machine Action leading to High Stitch Quality
Applicable to Single Needle Machines
Digital feed mechanism is the latest technology in the market that gives you a stable machine action. It greatly influences the stitch quality by adjusting the feed according to the sewing material and reduces puckering, improves thread tightening, prevents needle breakages, etc. A sewing operator would definitely be able to feel the smooth feeding and its ease of use, greatly improving their productivity and stitch quality.
Currently in the market, only Brother and Juki machines are equipped with this latest digital feed mechanism. The most important aspect to look out for in this digital feed mechanism is how well controlled the horizontal feed is. In this aspect, Brother's DigiFlex Feed mechanism is superior.
Applicable to Pattern Sewers
At times, operator sews at a speed faster than the sewing machine can handle, resulting in them losing the pattern shape. To prevent such defect products, it is important to have a sewing machine with a stable feed mechanism that can be kept rigid and reliable even at high speed, allowing operators to achieve both productivity and quality. Look for machine with arm-bed type models to achieve stable feed. For instance, BAS adopts higher rigid feed mechanism while achieving the world's top-class sewing speed of 2,800 sti/min. With its accurate stitch point, the machine can perform beautiful stitching with stable thread tightening.
3. Short Trim
Applicable to Single Needle and Bar Tacking Machines
To achieve high quality sewing and avoid mistakes of cutting the thread ends after sewing, it is best to look for industrial sewing machines that gives you a short remaining thread. Some models with the latest patent technology out there give you a short remaining thread end of 3mm or less, allowing you to achieve a good stitch quality.
It is important to note that it is insufficient to simply look for machines that give you short thread ends as some achieve this effect by cutting the thread twice. This results in more thread wastage, longer cycle time, and lower quality.
Some other machines achieve the same short trend end effect by using an air-compressor for thread cutting. However, the air-compressor increases running costs of the factory due to the large initial investment required and higher energy consumption. In addition, the air compressor is not space efficient, and makes it difficult to change factory layouts.
4. Thread Breakages

Applicable to Pattern Sewers and Bar Tacking Machines
While sewing at high speeds, thread breakages often occur due to the needle heating up. This results in defects like a skip stitch and reduces the quality of your product. The high needle temperature also causes your product material to melt, giving you a defective product. It is thus important to look for machines with needle cooling technologies such as Brother's KE-430HX that can allow you to sew at speeds of 3,300 stitches/minute without thread breakages.
5. Thread Monitoring
Applicable to Pattern Sewers
Some machines can help to detect a skipped stitch and thread breakages which leads to defects and low-quality products. The skip stitch detector detects any skip stitch or thread breakages immediately, stopping the machine with light and buzzer. This allows you to make the thread adjustment smoothly, enhancing the quality of your valued products.
Some products like luxury materials cannot be resewn. As such it is important to pay attention to the bobbin thread and ensure that the thread does not run out while sewing. Look out for machines with auto bobbin checker in place to allow you to monitor the bobbin thread with ease.
Comparison Table
After we understand the main factors affecting stitch quality, let's deep delve into the respective machine types for a more targeted comparison.
Example Images on Single Needle Stitch Quality:
Thread breakage prevention
Thread breakage prevention
Thread breakage prevention
Thread breakage prevention
Thread breakage prevention
Thread breakage prevention
Thread breakage prevention
Example Images on Bar Tacking Stitch Quality:
Thread breakage prevention
Needle Penetration Strength
Max Sewing speed (stitches/min)
Thread breakage prevention
Needle Penetration Strength
Max Sewing speed (stitches/min)
AMS221F/221EN/210EN Series
Thread breakage prevention
Max Sewing speed (stitches/min)
Thread breakage prevention
Max Sewing speed (stitches/min)
Example Images on Pattern Sewers Stitch Quality: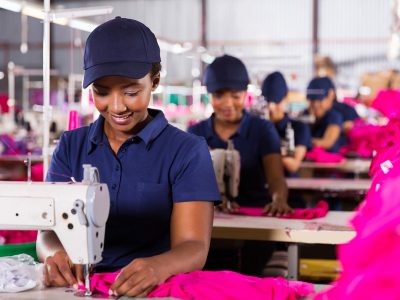 Lockstitch/single needle sewing machines are arguably the most used type …