Most Reliable Industrial Sewing Machines 2019
Concerned about the durability of your factory's sewing machines? Looking for easy ways to maintain the hundreds of industrial sewing machines in your factory? Is ensuring a low sewing machine downtime at your factory, one of your key performance indicators (KPI)? Here, we access different factors that give us the most reliable industrial sewing machines, which in turn leads to an increase in your factory's productivity and efficiency.
1. Durability of Industrial Sewing Machines

Having a durable sewing machine with a low malfunction rate and longer lifespan will make the most bang for your buck, giving you a greater return on your investment.
Amongst the various sewing machine brands, Brother machines are said to stand out most in terms of their quality and product lifespan. Reason being, Brother is the only industrial sewing machine company with their own R&D team. They are the only industrial sewing machine company with the technical expertise to build both the hardware and the software in-house. They produce all parts of the sewing machine, including the electronic circuit boards. As such, both hardware and software of Brother sewing machines are 100% compatible with one another, and would work seamlessly to give a durable, high-quality sewing machine.
Brother's in-house circuit boards (PCB) have also been reported to have less issues surfacing, thus having less frequency of replacement and manufacturers observed an increase in productivity as a result. In comparison, other sewing machine brands source for PCB from 3rd parties, typically from China, which might give you a better pricing, but would unfortunately score much lower in terms of reliability and breakdowns.   
2. Ease of Maintenance
With hundreds and thousands of industrial sewing machines in a factory, it is crucial to have sewing machines that are easy to maintain and easy to troubleshoot problems, to reduce downtime which might affect the factory's productivity and efficiency levels. The ease of maintenance for an industrial sewing machine can be further broken down into 3 factors:
1. Availability of Information Online
As the manufacturing industry is gradually moving towards digitisation and technological advancements, it is important to have sufficient information available online for the internet-savvy users to turn to for quick help needed.
Look out for brands with online product guides, customer support or even mobile application that would help users to troubleshoot problems quickly and effectively by themselves.
2. Availability of Customer Support
Understandably, most would want to have local customer support team for their sewing machines, where service maintenance can be conducted with ease. As such, it is important to find out if your sewing machine brand has a physical office in the city that your factory is located at, where they can easily send maintenance staff over to your factory on demand.
3. Availability of Parts
Lastly, the availability to procure spare parts for our industrial sewing machines is crucial to conduct repair and maintenance by yourself. We've tested for ourselves and accessed the availability of parts procurement by the various industrial sewing machine brands and ranked them in the table below.
Comparison Table
Here, we compare various sewing machine brands and score them against the factors that we have mentioned above, to give you the list of the most reliable sewing machines in 2019.
Availability of Online support
Availability of Customer Support
Availability of Online support
Availability of Customer Support
Availability of Online support
Availability of Customer Support
Availability of Online support
Availability of Customer Support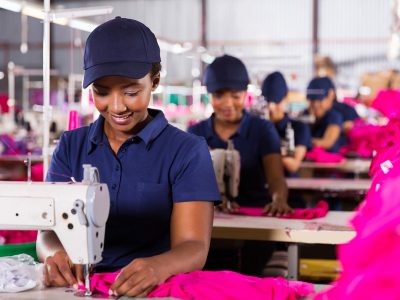 Lockstitch/single needle sewing machines are arguably the most used type …